Bettenhausen Unveils Custom Wrapped FIAT Models for Local High Schools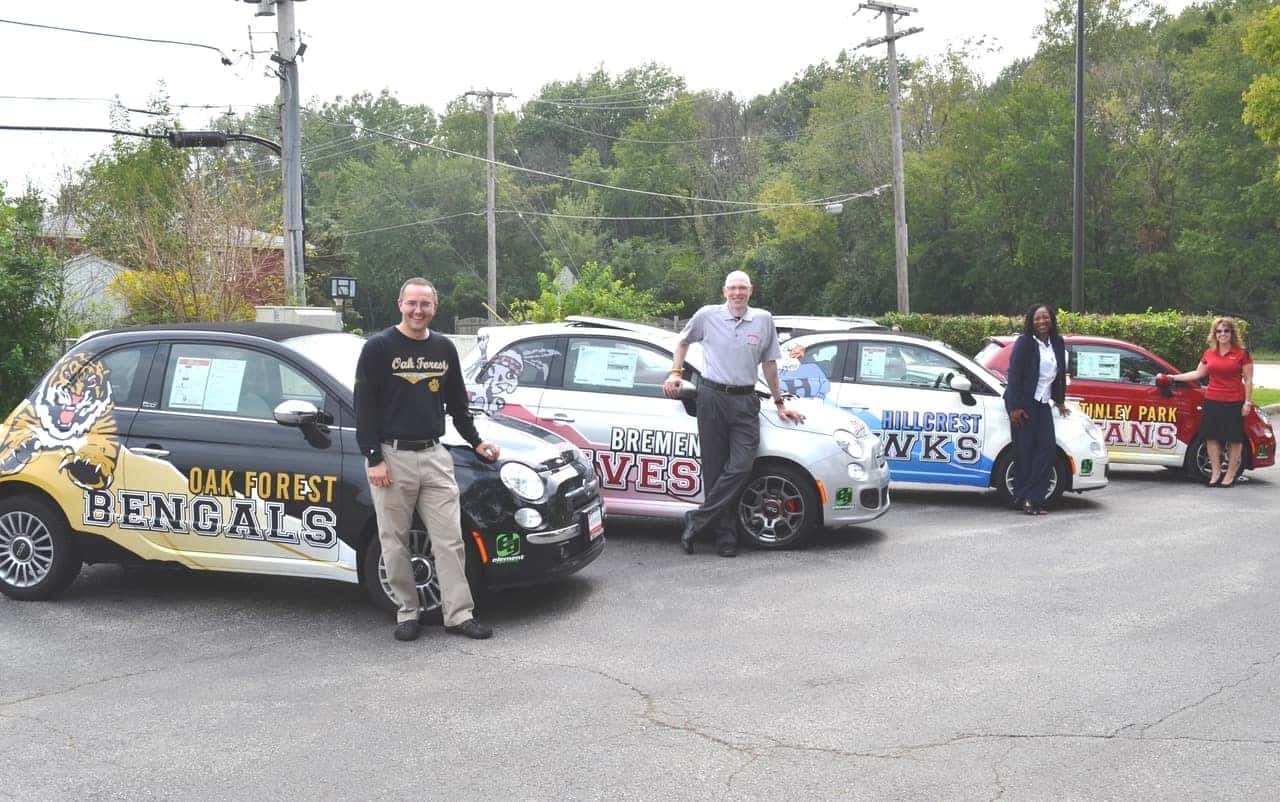 FIAT's "Endless Fun" continues in Tinley Park, Illinois as Bettenhausen Automotive partners with Bremen High School District 228 to spread some school spirit in the community. Four custom wrapped FIAT 500 models were distributed to local high schools in the district: Tinley Park High School, Bremen High School, Hillcrest High School, and Oak Forest High School. Advertising Director John Doolin was committed to embodying each school's spirit in the car's design.
Bettenhausen has given the schools free reign to use the cars in any way that will benefit the students and community. Schools plan to raise funds by using the cars for a variety of contests and events on campus. One school wants to "Fill the FIAT" with donated items for a local charity.
"We've already started brainstorming [with] how we can use the cars for some upcoming events," said Theresa Nolan, principal of Tinley Park High School. "The fun that these cars bring will definitely trickle down many different avenues this school year."
Many members of the Bettenhausen family call Tinley Park High School their alma mater and are proud to show their Titan pride by continuing to support the schools in the community. Bettenhausen Automotive is a family-owned Chrysler Jeep Dodge RAM & FIAT dealership that has served the Tinley Park and Chicago, Illinois area for over 50 years and is committed to providing the best sales and service experience. Contact us for more information.