Leasing vs. Buying a Car: Which Option is Best for You?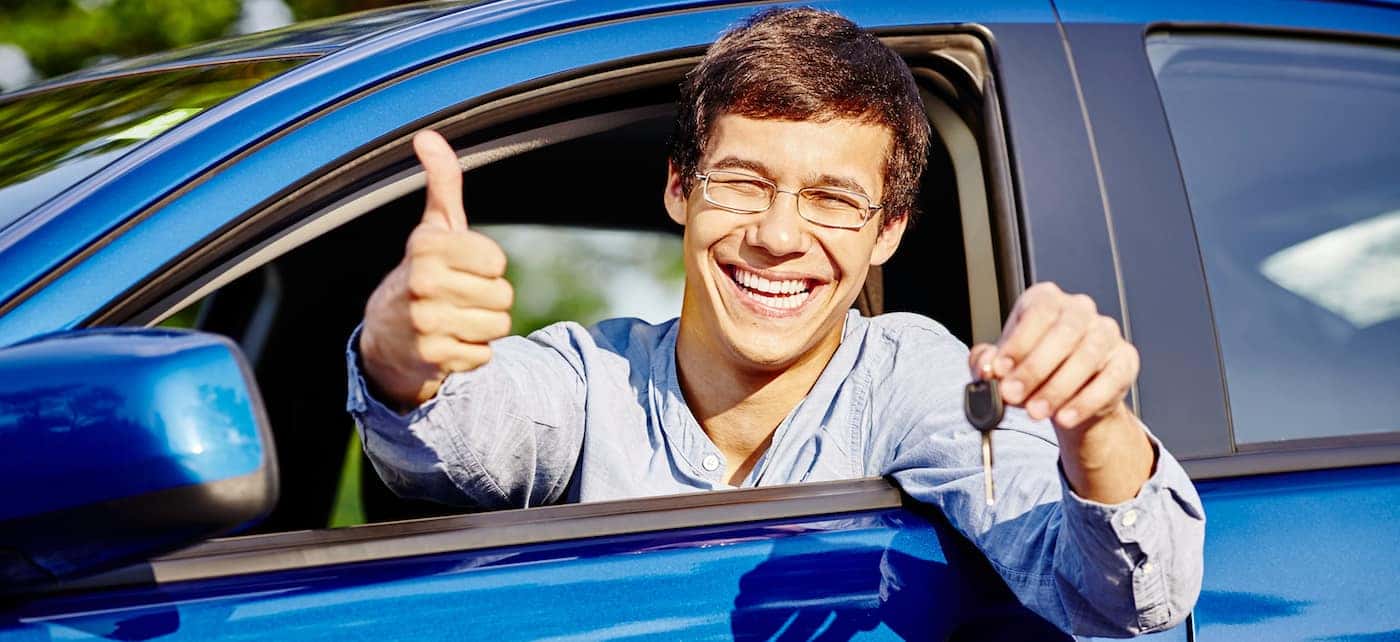 If there's one thing Bettenhausen Automotive knows, it's the importance of addressing the specific needs of each customer. We know that your taste is unique, and we want to help you make the best decision regarding your next vehicle. So which is better: leasing or buying a car?
It all depends! At Bettenhausen, we offer both buying and leasing options and want our customers to make an educated decision based on their own needs. To begin, ask yourself these questions:
Do you usually trade in your vehicle before it's paid off?
Do you generally finance your purchases for 60 months or longer?
Do you see your transportation needs changing in the next few years?
Do you generally drive less than 18,000 miles per year?
Do you own a small business?
IF YOUR ANSWER IS YES TO MOST OF THE QUESTIONS ABOVE, THEN LEASING IS YOUR BEST OPTION.
Frequent buyers: If you trade in your car before it's paid off, it may not be worth what you owe. The difference between what it's worth and what you owe is rolled into your new loan, which gives you a higher payment and/or a longer finance term. If you continue to trade this way, eventually, it can hurt your ability to get a loan altogether. You can avoid all of this with a short-term lease, because at the end of the lease, your obligation is finished.
Long-term financers: Are you financing your vehicles for 72 months or longer? You can do two 36 month leases for the same period of time. That's two new vehicles with full-coverage new-car warranties for the same or lower payment. Would you rather drive one vehicle for 90,000 miles at $400 per month, or two new vehicles for 45,000 miles each at $400 per month? Plus you'll save on maintenance since you're not driving all those miles in one car.
Future planners: Do you see your lifestyle changing in the near future? If you see a job promotion ahead, a baby coming soon, children graduating, or if you'd simply like to save money for needs like investments, then a short term vehicle commitment is the ideal solution.
Average-distance drivers: Up to 20,000 miles per year can be built into most leases. The average driver puts on only 15,000 miles per year, so a lease can be built to accommodate most drivers' needs.
Business owners: If you own a small business and lease your vehicles, you may be able to write off your payment to the full extent of your business use instead of depreciating the car. Check with your tax advisor before making a decision.
IF YOUR ANSWER IS NO TO MOST OF THE QUESTIONS ABOVE, THEN PURCHASING A CAR IS YOUR BEST OPTION.
One time buyer: If you can't wait to pay off your car so that you don't have to make any more payments, or if you see your car simply as a method of transportation, and don't care what you drive or how long you keep it, you should probably purchase a car.
Since you're buying the car, you can keep it as clean (or dirty) as you'd like, drive it across the country and back (twice), without considering mileage limitations. You can even sell it whenever you need to, because it's yours.
If you or the kids have a tendency to be a little rough with the car (be honest with yourself), you should probably purchase it. By purchasing the vehicle, you don't have to take excess wear and tear into consideration, once again, because you own it.
If you tend to do maintenance on your car simply to keep it running, purchasing it is your best option.
THE BEST PART OF PURCHASING
That's easy. You own it. You can do whatever you want with it.
THE BEST PART OF LEASING
Lower monthly payments. You will spend less on your down payment and can splurge on an even nicer, more luxurious car. If you've fallen in love with your car after your lease, you can buy it for less than a new equivalent without dealing with the hit-or-miss used car market.
Every year, cars get better, more fuel-efficient and stylish with the latest technology. If you lease your car, you'll be able to keep up with the next best thing in the auto industry. Plus with leasing, you'll never have to worry about repairs or long term reliability, since your car will be covered by the manufacturer's warranty for most if not the entire duration of the lease. There's even a plan available that covers excess wear-and-tear.
Buying a car gives you ownership and flexibility, but it can be a huge commitment. If you're undecided about financing a car, leasing is the low-commitment alternative to purchasing a new car that still provides you with high-quality transportation.
No matter which option is best for your lifestyle, you can be confident knowing you're getting the best when you're working with the Bettenhausen Group. Lingering questions, like how to improve your credit score or how often to change your oil? Interested in in-house financing for used cars? Contact us to help you learn more, or explore the difference between gas and diesel! We'll also walk you through pricing for popular models like the Fiat 500.